Introduction

These pictures may not be suitable for viewing by young children, but that's just because society says so.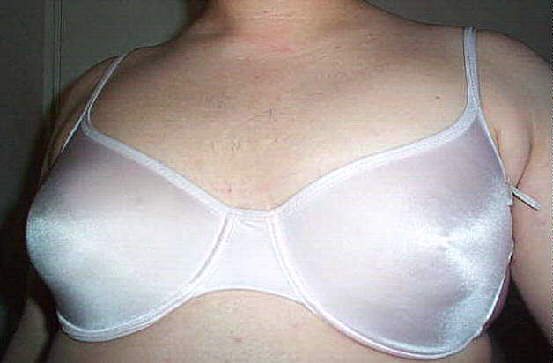 One of the first pictures taken of me wearing a bra. Note the slight hair on my chest which I hated.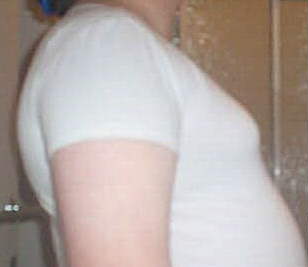 Me wearing a T-shirt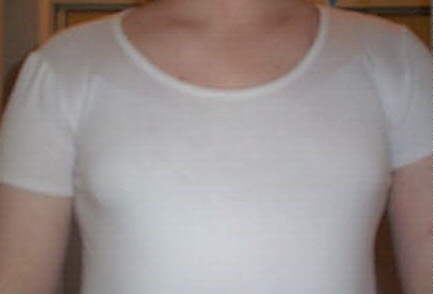 Again wearing a T-shirt from the front my bra is visible beneath it.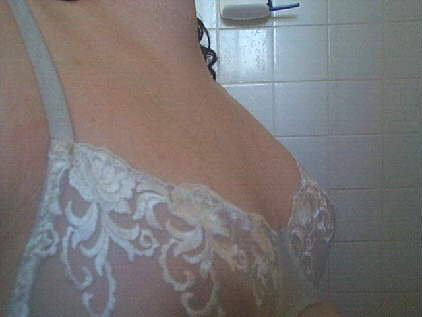 I think this shot was taken by my sister as I got out of a shower. I think it's quite pretty.
---
| | | |
| --- | --- | --- |
| Typical bra | Typical T-shirt | Typical bathing suit |
| | | |
---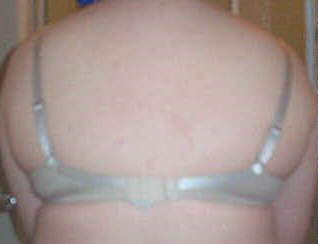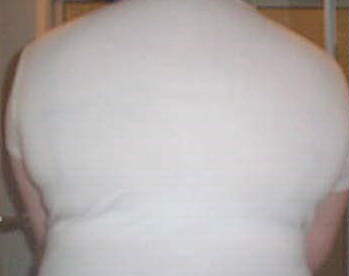 Image showing how bra straps can be seen through a T-shirt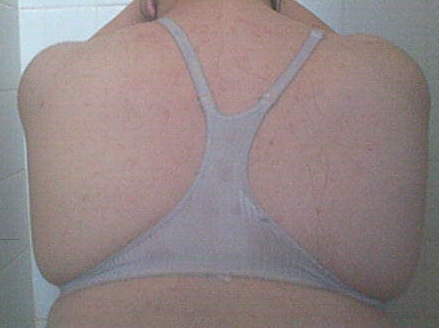 A Racer back Bra. I'm not wearing this one well. But you can see how the straps fit into the small of your back and are closer to your neck so are easier to hide and less visible.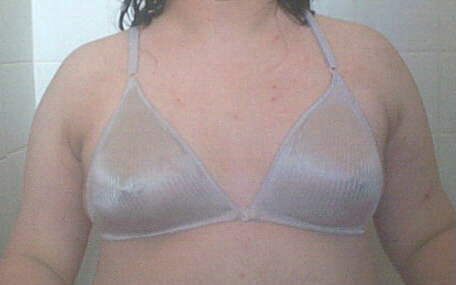 This soft cup racer back bra flattens the breasts. Note the strap adjusters sit on my shoulder, where they are almost undetectable.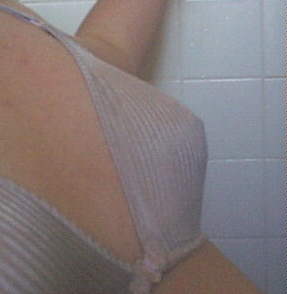 The cup does flatten the breast to some extent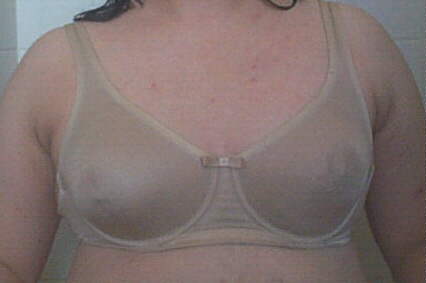 This is my favorite type of bra. It has good support, wide straps and has a nice nylon-Lycra fabric. It is very comfortable. In this picture you can clearly see that my left breast is smaller than my right one. (That's my left, the one on the right in the picture)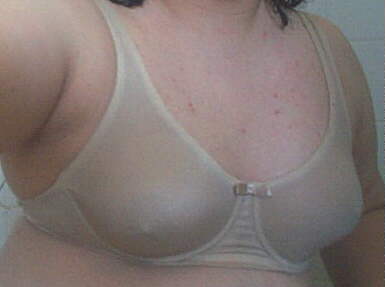 Same bra slightly side on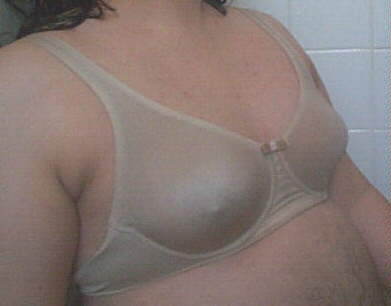 Bra side on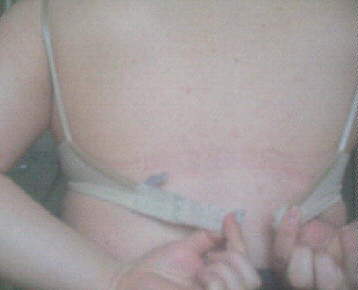 I find that while it is very easy to get the cup size I want, it is not easy to get the bra size I want. I generally use a B or C cup, and use a bra extender to get a smaller size bra to fit. I am generally a 36 B or C.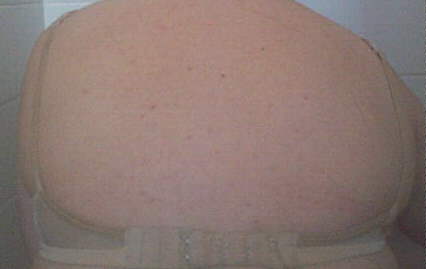 The extender can be seen here. It does result in wider separated straps that can hurt your shoulders and slip off
---
.
| | | |
| --- | --- | --- |
| | My breasts | |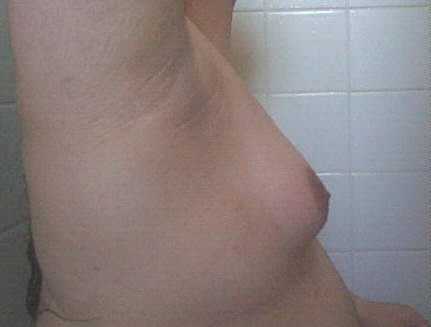 My breasts seen from the side. I did not realise how pale they were until I saw this photo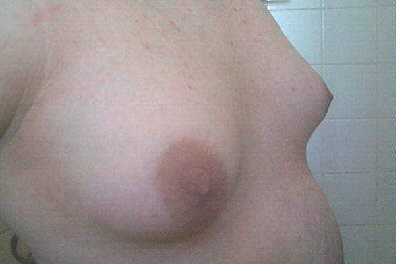 They are quite well rounded. Which I like. But I don't like them being so far apart because most bras don't cater for that and I tend to get underwire digging in to my armpits or the side of my breasts..
Lines left after wearing a bra and nighty all night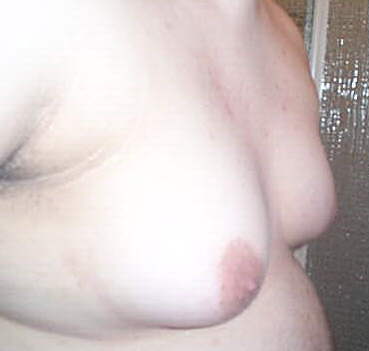 I seem to have a permanent groove around my side from wearing bras. I wonder if other women get the same thing.